Do you love Shaun T's Insanity workout? Are you looking for even more insane moves? Get ready for Insanity Asylum, the next follow-on series to Insanity, available now at Team Beachbody.
Did you think Insanity was the toughest 60-day workout program ever put on DVD? No. Shaun T's Insanity Aslyum will push you even further! Can you imagine an even more extreme workout? That is Insanity Asylum!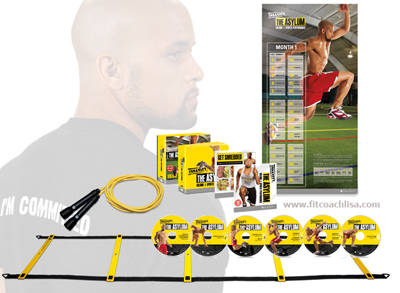 Insanity Asylum will push you way beyond your limits with calisthenics, plyometrics, interval training, and cardio workouts! Think strength, power, resistance, and core training! With Insanity Asylum, you can look forward to a monthly subscription series, similar to the P90X One on One DVD subscription. You will get to workout on a more personal level with the Insanity Asylum master, Shaun T.
Available now:
Will you be taking the ultimate Insanity Asylum challenge?