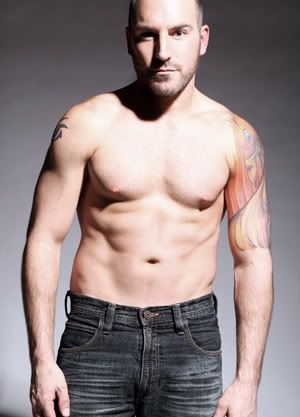 Insanity workout is one of the hardest workouts ever put on a home workout DVD! This is a sweat inducing, fat blasting, will challenging, cardio boosting program that will put all other cardio workouts to shame. It's definitely one of the most difficult workouts I have ever done and I'm an extreme workout junkie! But I wasn't always a workout junkie.
After smoking a pack of cigarettes a day and eating really bad food, my body was going downhill fast! The extra 20 pounds I carried around just would not go away!
That's when I found Insanity!
From day one this program will kick your butt! It all starts with the Insanity Fit Test. Basically a gauge to see how hard Shaun T is going to push you. You do the fit test every 2 weeks to see how much you are progressing. Then the Insanity begins.
You start every workout with a "warm up". I've never sweat so much warming up before in my life! I couldn't help thinking to myself, "If this is the warm up then what's the rest of the workout out like?!" Total craziness.
You then stretch and start your workout. Shaun T blasts you with three 3 minute circuits with a 30 second break in between. Just long enough for you to catch your breathe just to lose it again! There is wide variety of moves that range from plyometric to straight cardio to body weight strength training in the same workout! All of which will challenge your body to it's absolute limits.
There are two exceptions to this rule, Pure Cardio and Max Cardio Conditioning. Now these two are straight through with no breaks. These for me were the most challenging. It's move after move with Shaun T pushing you harder as the workouts wear on, telling you to "Dig Deeper!". You know the workout is hard when the people in the video are taking breaks and grabbing their knees, probably the only comfort that got me through.
This program is exactly what it promises. There is no doubt in my mind that it was anything less than pure Insanity. If you want really strong cardio and a rock hard body then this is definitely the program for you.
After a couple of rounds of Insanity, I'm still here and loving being in the best shape of my life!