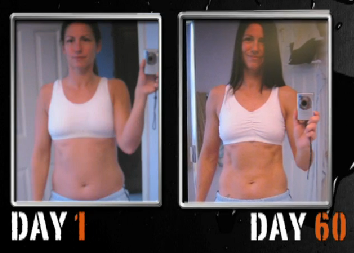 With Insanity workout, Audra lost 12 pounds and 9.5 inches off her waist, hips, and thighs! After having a baby, she had some extra weight, especially around her stomach.
She decided to make a change and did Insanity for 60 days. Her weight loss results are amazing! With tight, toned abs and slimmer thighs, Audra has a sexy body now!
Can you believe she recently had a baby? Anyone who decides to make a change in their life can make it happen. Lose weight, slim down, get toned, and feel more energized! With Insanity workout, all this is possible. But it's up to YOU to make it happen by committing to your daily workouts and eating healthy. Audra is just one of thousands of people who got amazing body transformation results with Insanity. You can too!
Buy Insanity workout – includes FREE "Fast and Furious"