If you are over 40, take a look and listen to Pamela's Insanity success story! At 45 years old, she successfully completed Insanity with Shaun T. Sure, Pamela was a little intimidated when she first saw the Insanity infomercial but decided to try it anyway!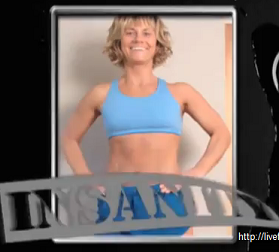 She stuck with Insanity for the full 60 days and got amazing results! Nice work Pamela! She lost weight and body fat but more important, she conquered Insanity!
If you want insane results then Insanity is for you! Are you up for it? You have nothing to lose but weight but you will gain an amazing new body!